High Quality Tactical Solutions
Finding A Permanent Solution Is Our Ultimate Goal!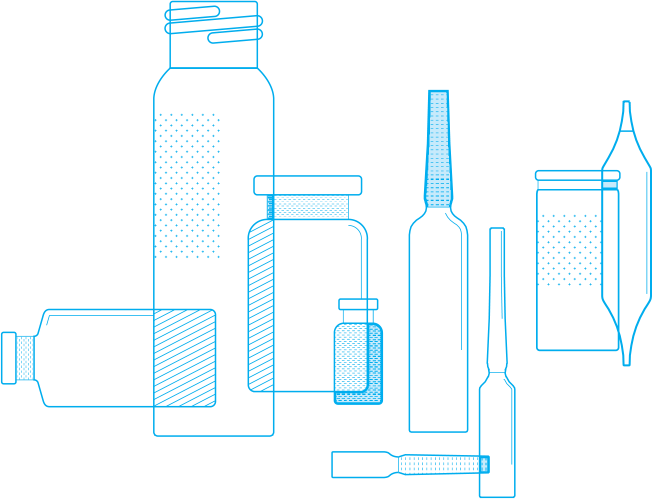 28 Long Years Of Manufacturing Excellence With Quality At Its Best!
Kenonic Controls and Engineering is the top solution provider in the glass packaging industry worldwide. To ensure that consumers do not look anywhere else but us, we continuously provide high-quality products that are industriously controlled.
With more than 28 years of experience, we have built a reputable global brand. Since then, we have become market pioneers in the glass packaging sector, creating innovative concepts that might aid our global network in generating new manufacturing records.
Our ability to continuously supply superior Products at "value for money" prices is our passport to success. Over the past 30 years, we have assisted millions of companies in every industry to fulfill their specific glass packaging needs. We are proud creators, that all our machines are not only made in India but also made by our own selves.
Products from Kenonic Controls and Engineering are designed to meet the needs of both businesses and commercial endeavors as well as customers with distinct requirements around the world.
Globally, Kenonic Controls and Engineering offers business services to clients in a wide range of industries and sizes. Some of the markets where our products are used include aroma, cosmetics, and pharmaceuticals.
Numbers Speak For Themselves
Our objective is to establish Kenonic Controls and Engineering as a fantastic, enduring business that is also among the most recognizable and well-respected businesses in the entire world.
We Are The Creators You Can Trust On For A Perfect Solution To All Your Needs.
Innovative Solutions
Our business, among the leading glass packaging manufacturing companies in the industry, is based in Thane, one of the city's fastest-growing industrial areas. We offer a variety of high-quality goods and innovative solutions to our customers. In order to deliver high-quality innovative products, our skilled professionals monitor the entire process based on a variety of manufacturing characteristics.
Quality Unsurpassed
We, at Kenonic Controls and Engineering, are dedicated to ensuring "Top of the Line quality" for the diverse goods that are being produced on our premises. We firmly believe that quality transcends all aspects of production pertinent to our line of business. Under the direction of the highly skilled team, the execution is flawless, leaving no space for quality to be compromised. We are here to raise the bar for our quality control at all levels, for both our varied product experiences and our management of quality. We are a strategically positioned glass packaging manufacturing company, enabling us to provide the flexibility and responsiveness that our clients demand, allowing us to keep a fruitful working relationship with our key clients for a long time.
Need Help With Easier Industrial Solutions? We Are Experts!